STEM Materials Needed! Please send in any paper towel and/or toilet paper rolls as well as empty water bottles. We will be making our very own weather instruments! Please send these in by this by THIS Thursday!
Homework Choice Boards and Reading Logs are Due this Friday, September 22nd!
Fall Break is next week, September 25th-September 29th!
Math-We have learned how to draw pictures, use number lines, use our doubles facts and our Magic Ten friends to help us with our addition facts. We wi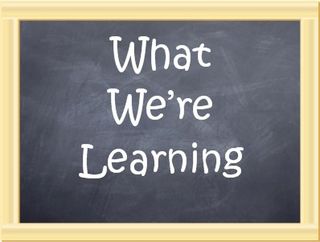 ll continue using these strategies this week to help us with our addition facts and solving addition word problems. There will be an assessment on Friday! Please practice addition facts with your children every night with addition flashcards (you can easily make on index cards or buy from the store).
Reading– This week we will focus on answering higher level comprehension questions (the Whys and Hows) about what we read as well as retelling what we read.
Phonics- Our phonics skill this week will be words that end in s-blends such as: grasp, brisk, and trust. Our first Spelling Test will be this Friday! This was delayed due to the hurricane from last week. I will select 10 words to test, and will also give a bonus word for extra points.
Writing-We will continue writing narratives about small moments in our lives and will begin the revision process. We will practice going back, rereading our stories and identifying details we can add to improve our stories. Thank you for all the pictures! I have inserted them into the brads in their Writing Folders and they will be used! If, by chance, you still haven't sent them in, can you this week, please?
Science-This week we will be focusing on the weather instruments: wind vanes, thermometers, and rain gauges. We will start to really observe the weather and will begin collecting data in our weather journals.
S.T.E.M.- Please bring in empty water bottles and toilet paper/paper towel rolls for our next STEM project! We will start brainstorming ideas and will begin the planning process for our next S.T.E.M. challenge which will be to create our very own weather instruments.