Writing Pictures Still Needed-Last Call-Please send these in on Monday-we will be using them!
Math-We wi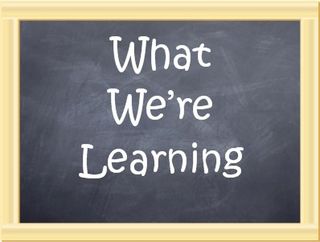 ll continue with addition this week and will use our addition strategies such as drawing pictures, using a number line, counting on, using doubles, and our Magic 10's.! We will also use these steps to solve word problems: read the problem. underline the facts, circle the problem and use a strategy to solve.
Reading– We will continue learning about reading comprehension strategies. This week we review story elements: characters, setting, and plot. We will learn more about how we learn about characters and their traits.
Phonics- Our phonics skill this week will be words that end in s-blends such as: grasp, brisk, and trust. Our first Spelling Test will be this Friday! I will select 10 words to test, and will also give a bonus word for extra points.
Writing-We will be writing narratives about small moments in our lives and will begin the revision process. We will practice going back, rereading our stories and identifying details we can add to improve our stories.
Science-This week we will be transforming into meteorologists and will start learning about all things weather related. We will learn about all the different types of weather as well as weather instruments and how they are used. This is always a fun and interesting unit for all! We will have a LOT to discuss
S.T.E.M.- Students had a blast creating their islands as evidenced by the pictures! This week we will start brainstorming ideas and will begin the planning process for our next S.T.E.M. challenge which will be to create our very own weather instruments.